Marie-Claire Daveu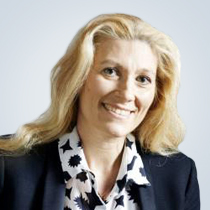 Chief Sustainibility Officer and Head of International Institutional Affairs at Kering
Born 5 April 1971, Marie-Claire Daveu began her career as a senior civil servant in the field of agriculture and the environment, serving as a Technical Adviser to Prime Minister Jean-Pierre Raffarin before being appointed Principal Private Secretary to Serge Lepeltier, Minister of Ecology and Sustainable Development, in 2004.
She joined Sanofi-Aventis Group in 2005 as Head of Sustainable Development.
From 2007 to 2012, she served as Principal Private Secretary to Nathalie Kosciusko-Morizet, first within the Ministry of Ecology, then Secretary for Forecasting and Digital Economy, and lastly, Minister of Ecology, Sustainable Development, Transport and Housing.
In September 2012, Marie-Claire Daveu was appointed to her current position as Chief Sustainability Officer and Head of International Institutional Affairs at Kering group.
She is also a member of Kering group's Executive Committee. Marie-Claire Daveu, who is 50, is a graduate of the Paris Grignon National Institute of Agronomy (INA PG) and of the National School of Rural Engineering, Water and Forests (ENGREF).
She also holds a DESS advanced studies degree in Public Administration from Paris Dauphine University. She joined Albioma as a Director on 28 May 2015, and Crédit Agricole (CASA) as a director in May 2020.